Escort Christmas party
Not too many years ago, I was booked by a client to accompany him to a Christmas party. He was a first-time client. Not only was it his first time
using the agency
. He had never used the services of an escort before either. I was booked for an overnight, as this gave the client enough time to spend at the party. He could have a few drinks and let his hair down. Later, we were staying in a room in the hotel where the party was being held. I was given instructions by the agency to meet him at the hotel at 7.30pm. As the party was due to start at 8pm. He left details of the room and asked me to meet him there. The hotel was in Birmingham city centre, which was not far from where I live. I used one of the agency drivers to take me to the hotel. I prefer to use the agency supplied transport when meeting a client for the first time. It gives me a bit of piece of mind. I knocked on the door and a man in his fifties answered. He had just got out of the shower and was wearing only a towel around his waist. He had a slight beer belly and by the odour that surrounded him, he had already
started the party
on his own. The open mini bar door confirmed it for me. Anyway, he seemed nice enough. He told me to make myself comfortable while he finished getting ready. I could sense he was nervous. Normally, when I am booked as an overnight escort for this kind of situation, the client tends to want to take full advantage of our time together. I think this was the first time I had been left to my own devices at the start of the appointment. It felt as if the man was not sure what to do. By the time 8pm arrived, he was dressed and ready to go downstairs. I grabbed my clutch bag then followed him out of the door. The music from the party was so loud I could hear it from the second I stepped into the hallway. Downstairs, there were lots of people milling around, glasses were clinking, people were laughing and having a good time. Last Christmas by Wham! was resounding around the room from the massive speakers that stood in the corner. We went over to the bar to get a couple of drinks. To say that my client was nervous was an understatement. He spilled the drinks all over my dress. He fumbled around with a napkin trying to dry me off. Bless him, he did not know what to do. A lot of first timers are like this. Those who use alcohol to help tend to be worse. He went back to the bar and re-ordered. I noticed that he downed two shots of something that resembled whiskey before returning. Away we went to sit at the large tables with his colleagues for the meal. They were pleasant people. I made up a story about who I was so as to protect my client. It was not difficult, I have the same `life´ that I use for all of my calls if one is needed.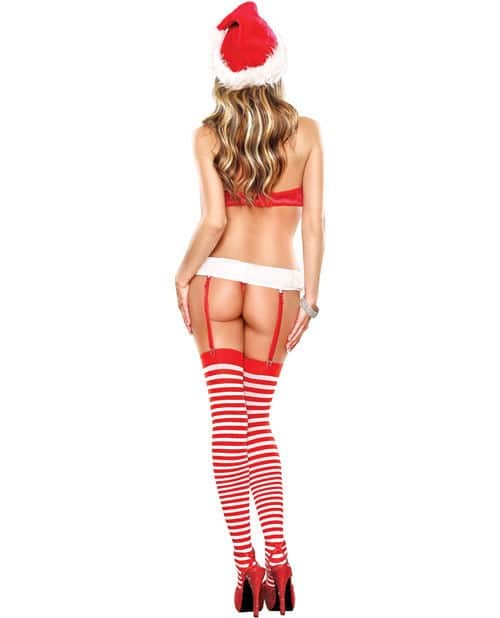 Taking advantage of the free drinks
The night progressed as most works parties tend to…lots of rich food and free flowing alcohol. My client was certainly taking advantage of the free booze. I was not sure why, I tried to persuade him to slow down. Whispered in his ear about all the fun we would have in his room afterwards. This just seemed to make him want another drink. No matter what I did, I could not help him to get over his nerves of being with me. After the meal had finished, the tables were cleared away to make room for the dancing. By this time, my client was swaying a bit when he walked. I linked my arm into his and guided him to a chair. I leant over and asked him if he wanted to go to his room and have an early night. He declined and said he wanted to enjoy the party. So, we started dancing and he carried on drinking. By the time the night was coming to a close, he was slurring his words and staggering quite badly. I took him by the arm and guided him to the lobby where the lifts were. We only had to wait about twenty seconds before a lift had arrived. I removed the card key from his jacket pocket and let us in his room. He immediately fell on the bed in a heap. I started to undress to show my sexy lingerie off. It was not an ideal situation, but I figured that as I was being paid for a service. I had to deliver even though the client was not really in the best of conditions. I straddled him as he lay on the bed. Lent down to kiss him on the lips, when he suddenly threw me off him and ran to the bathroom. There he stayed, with the door closed, being sick. After a while, I went in with a glass of water to see if he was ok. He was sat there on the floor with the toilet between his legs, his head was lying across his forearm, which was lain across the top of the bowl. I tried to stir him, but to no avail. He was out of it. I did not really have much option. I knew he would sleep it off, I also knew that if I moved him, the sickness would start again. So, I sat on the bed under the covers, waiting to see if he recovered soon from all the alcohol he had consumed at the party. I did not even realise that I had dropped off until around 6.30 am, my client sheepishly crept out of the bathroom. He sidled up against me stirring me from my sleep. He looked a state. He was also very remorseful about the night before. I only had another hour before our time was up and I would have to leave. He was exceptionally apologetic for how the night had ended. He explained that his wife had left him a few months ago. She had been having an affair with a younger man she had met on the internet. This had left him feeling anxious and depressed about his appearance. He was so anxious that he thought he would have a few drinks to help him to relax about being around another woman. He and his wife had been together since they were teenagers. He had only ever had once relationship and that was with her. Unfortunately, the more he drank the more he worried about his own performance. So, he drank even more to try to forget it. I reassured him that it was normal to feel that way. The next hour was spent doing what we should have done the night before. This time he was more comfortable in himself. Although, I know he felt embarrassed about the whole situation.